Grand Rapids, Michigan | May Wedding at The Cheney Place | Payton + John
Payton and John's May wedding at The Cheney Place in Grand Rapids, Michigan was seriously one for the books! Payton is a close friend of mine from college, so it was such an honor to be able to photograph her wedding and watch her and John's relationship grow. The Cheney Place is a stunning warehouse venue filled with vintage furniture - it was one of the big reasons why Payton booked it! Almost all the portraits were taken indoors to really highlight the beauty of the venue.
So much planning and care went into this wedding - especially since both Payton and John now live in Florida! A little back story, Payton moved to Orlando January 2017 for the Disney College Program, and has been a cast member ever since. Every visit to Michigan had been strategically planned to include some form of wedding planning, including my own wedding and their engagement photos! They kept their love of Grand Rapids flowing throughout the wedding, with the guest tables named after their favorite places around town.
I asked Payton about her and John's first date, "We met online, our first date was goofy and fun. We shared our loves, my love for Grand Rapids and John's love of art and design; I took John to the Grand Rapids Art Museum and he geeked out about chairs. We got dinner and walked around the city and he let take off my heels. It was great."
I also asked Payton about their "magical" proposal, "Proposed by theme park toilets…no really in crappy lighting, no really.John came down to visit me on my Disney College Program. We spent all day running around Magic Kingdom and just before fireworks John and I were taking pictures with floating lanterns (from Tangled) and he popped the question. It just so happens that the Tangled portraits happen by the Tangled bathrooms at night.
Payton and John, you two are serious couple goals. From being across the country together, to moving away from family and friends, you've been through it all. It's been wonderful to see your relationship grow from dating to getting engaged to now being married. I wish you both the best, and come back to Grand Rapids soon!!
Photography: Sydney Marie Photography
Second Photographer: Rachel Kaye
Hair/Make-up Artist: Courtney Worden of CW Beauty
Florist: Glamour and Grit
Videographer: Bryce Thomas Media
Venue: The Cheney Place
Caterer: Distinctive Catering
Cake/Bakery: Cakabakery
DJ/Band: Landon of DJ Jeffrey Schildroth
Rentals: Consider It Done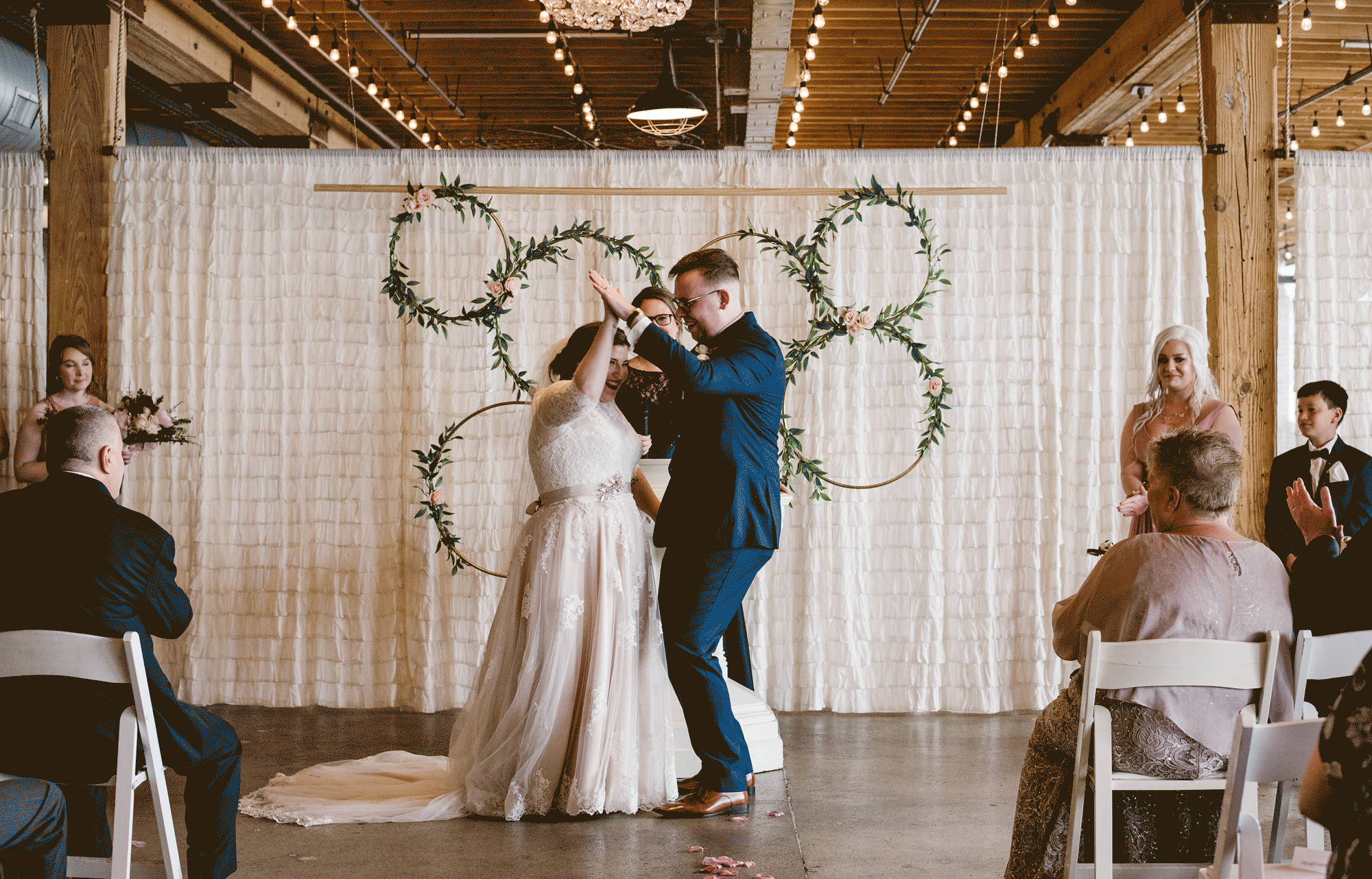 Wedding
Sydney Marie
the cheney place
Grand Rapids Weddings, Grand Rapids Wedding Photographer, Grand Rapids Wedding, west michigan wedding, West Michigan Wedding Photographer, west michigan weddings, the cheney place, cheney place, Modern Weddings, Grand Rapids Michigan, warehouse wedding
8 Comments